SOFTWARE DEVELOPMENT AND SUSTAINMENT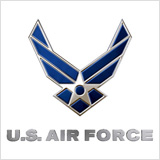 72nd Air Base Wing (ABW) Application Support & Hosting Services
In support of the AF Sustainment mission of OC-ALX/SC, Diligent provides application systems development and production support services for existing and future hosting customers, consisting of both COTS and GOTS software applications (almost 200) including their hardware and infrastructure environments as well as databases (300+), and remotely hosted applications.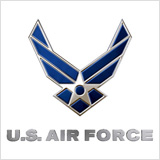 Automated Contract Preparation System (ACPS)
Diligent provides technical services for the Air Force Life Cycle Management Center (AFLCMC)/HIBB-Hill at Hill AFB in Ogden, Utah which provides program management, software systems acquisition, and customer support for systems assigned to the Hill location. The main software product is the Automated Contract Preparation System (ACPS). ACPS provides a unified contracting office tools to log and track their contracts and contract modifications for the life of the country.  Diligent is also working with the team supporting CON-IT which will consolidate all contracting office tools across the Air Force Enterprise.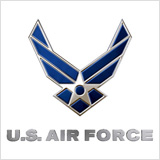 Electronic Board Operations Support System (EBOSS)
As the sole developer of eBOSS, Diligent now sustains eBOSS and provides problem resolution for the operational system. Diligent is currently migrating eBOSS to an AWS GovCloud environment, while developing a hybrid architecture to align eBOSS with AF/A1 strategy by interfacing on-premises applications with eBOSS on AWS GovCloud.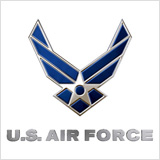 Keystone Decision Support System (KDSS) and Command Management System (CMS)
Diligent maintains, updates, and modifies all software for the Air Force's Keystone Decision Support System (KDSS) and Command Management System (CMS).  KDSS/CMS are United States Air Force financial business systems. Diligent ensures KDSS/CMS remain synchronized with the Air Force's evolving mission requirements and information technology (IT) environment. AF business processes, industry technology evolution, information security requirements, evolving audit metrics, enterprise architecture requirements, and data-flows necessitate KDSS/CMS's technical and documentation sustainment and evolution.  These systems are critical and authoritative financial systems providing expenses and projections for the Air Force's submission into the US Government's budgeting processes.
CYBERSECURITY AND CRYPTOLOGY SUPPORT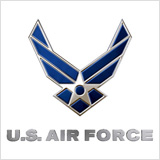 Joint Application Support Contract (JASC)
Supporting our partner Accenture Federal Services, LLC, Diligent supports the Cyber Command and Control Mission System (C3MS) Weapon System (WS) enabling 24AF, Air Forces Cyber (AFCYBER), and Joint Force Headquarters-Cyber (JFHQ-C) to exercise command authority over assigned and attached forces to carry out Air Force (AF) and joint cyberspace operations to support AF, joint, and national requirements.  It supports operational-level C2SA of assigned and attached forces to 24 AF/AFCYBER. JASC is a critical IDIQ with highly qualified prime vendors to provide the cyber operational and software support of the C3MS WS.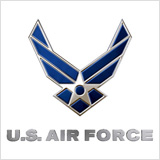 Cybersecurity Risk Management Support
Diligent provides assessment and authorization (A&A) services under AF implementation of the Risk Management Framework (RMF) process to HQ Air Education and Training Command (AETC), including all AETC bases and Air University (AU).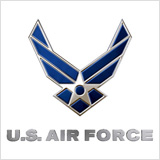 Cryptographic and Cyber Software Support (CCSS)
Diligent supported the Cryptologic and Cyber Systems Division with depot level software maintenance for cryptologic products, cryptologic key management products, and cryptologic support products: KG-3X (KG-333 and KGV-361) and VINSON/Advanced Narrowband Digital Voice Terminal (ANDVT) Cryptographic Modernization (VACM) cryptologic devices.  We provide software support for the KG-333 and KGV-361 cryptologic devices. These devices provide secure communications for Nuclear Command and Control (NC2) Systems.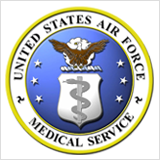 Family Advocacy Program (FAPNET) and Exceptional Family Member Program (EFMP-M) Automated Systems
Diligent has succeeded in supporting systems that use third party proprietary software tools to provide critical system sustainment and development for the Air Force Medical Readiness Agency (AFMRA) Family of Systems and the modules developed to support them known as FAPNet & EFMP-M, the suite of systems supporting the FAP and the EFMP-M. Diligent provided much needed system improvements for the users and enhanced the cybersecurity profile to meet security requirements to protect PII and HIPAA data. Testing, deployment, and production environments reside on a virtual server in the Shared Services Department located at the Naval Information Warfare Center (NIWC) – Atlantic data center in New Orleans, LA.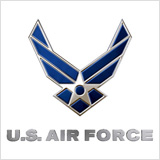 Facility Requirements & Operations Information Database (FROID) SharePoint System Analysis, Migration and Support Services
Diligent supports its partner Command Cyber in support of Air Force Medical Readiness Agency (AFMRA) Facility Requirements & Operations Information Database (FROID) Sustainment, Restoration, and Modernization (SRM) program.  FROID provides a unified construction and project management portal for all Air Force Medical Centers tracking all work orders, projects, and contracts.  The migration and modernization of FROID will allow it to become more cybersecure and may provide a common platform for all DHA facilities construction and project management.
ERP DEVELOPMENT AND SUPPORT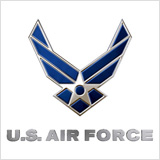 Maintenance, Repair, and Overhaul Initiative (MROi)
Using Oracle's eBusiness Suite (eBS), Diligent provides architectural engineering, design, configuration, development, integration, testing, training, transition, fielding, monitoring and optimization for an optimized Depot MRO functional, architectural, and technical MROi solution for deployment in a DISA-hosted environment.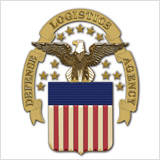 Enterprise Business Systems (EBS) Support
As a subcontractor to Accenture, Diligent provides multi-tier EBS solutions to DLA using leading edge technology to support Supply Chain Management and Technology Lifecycle Management. We provide technical and functional support for DLA's SAP-based ERP platform and associated software, which includes the development, maintenance and enhancement of functionality, and updating the accompanying documentation (technical and functional specifications) to the DLA-Gold standard.
LEGACY SOFTWARE ANALYSIS AND MIGRATION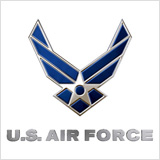 Legacy Application Studies & Analysis
Using our Evolution Solution SM framework, Diligent provided analysis of multiple legacy software applications using our end-to-end process to create a meta-data repository, in support of analytical decision-making. Then, we provided a roadmap of recommended software modifications and improvements to the USAF quickly advancing critical cloud migration and technology refresh decisions based on empirical evidence.
INTELLIGENCE AND ELECTRONIC WARFARE SUPPORT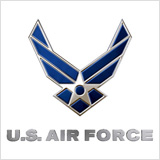 453 Electronic Warfare Squadron (EWS) Operational Reconnaissance (OPS RECCE)
Diligent designs and administers the Electronic Warfare (EW) sensor database, develops software and applications to manipulate and extrapolate the sensor data, and create web sites for the EW community to push and pull data transfers and information. The results allow the Ops Recce effort to employ tactical aircrafts' high-fidelity sensors and sophisticated information processing to amass a voluminous data repository for use as another source of data for the EW Reprogramming process.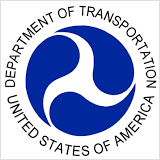 IT Systems Support
For both Western Federal Lands Highway Division (WFLHD) and Central Federal Lands Highway Division (CFLHD) of the DOT, Diligent provides network administration, asset management, CAD system support, web design, database support, systems administration, network operations and maintenance, technology insertion, service desk, and communications support.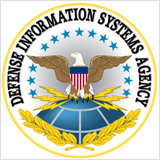 IIMS-ITSS
Diligent supports DISA with the Prime contractor Integrated Computers solutions, Inc. on the Integrated Information Management Systems and Information Technology Support Services (IIMS-ITSS) contract.  Diligent provides essential IT and multimedia support services to existing and emergent JSSC mission requirements, technologies and its worldwide customer base both from its primary location at the Pentagon, Washington DC and a subset of some services at the alternate location at the Raven Rock Mountain Complex, PA. The JSSC is responsible for providing leading edge products and services for C2, Information Assurance (IA), multimedia services, technical oversight, and Continuity of Operations (COOP) for the POTUS, SECDEF, the JS, Combatant Commanders (CCMDs), military service branches, and the other elements within the DoD.